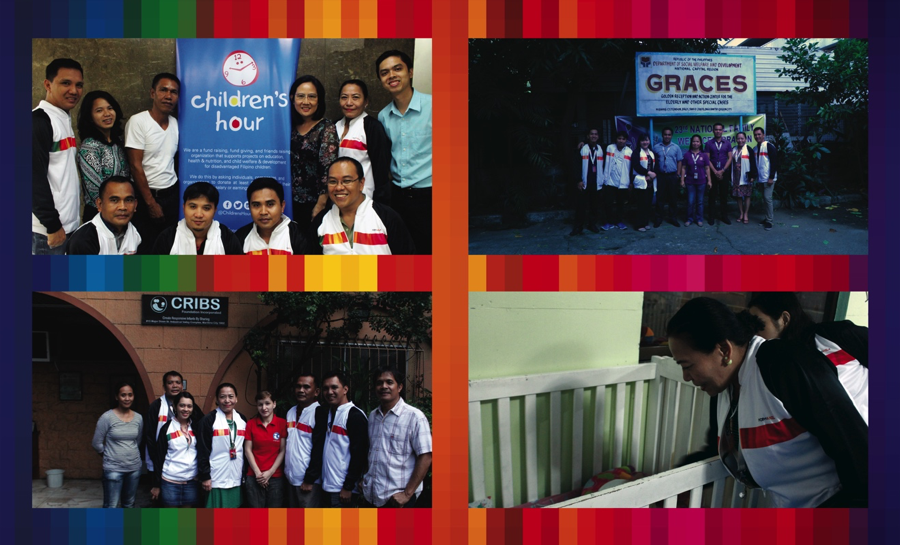 What do you want to change today?
At FCB Manila, it's a question we always ask ourselves, but often in terms of changing brand perceptions or consumer behavior.
In the last few weeks, we had a chance – three chances, in fact – to give a little help to organizations that change in the lives of the very young and the very old.
Our first stop was a trip to Children's Hour office in Makati, where we handed over a donation of 18 sacks of rice – which will be well utilized in the organization's feeding programs for underprivileged children.
Next, we spent some time with the children of CRIBS Foundation, whom we gifted with several tins of lactose-free milk. The CRIBS Foundation serves not only as a receiving home for abandoned children aged 1 month to 4 years, but also as a facility for young survivors of sexual abuse.
Lastly, we dropped by GRACES, or the Golden Reception and Action Center for the Elderly and Other Special Cases, a home for abandoned, neglected, and unattached senior citizens. We brought with us boxes of adult diapers – essential supplies for the lolos and lolas residing in the facility.
All in all, these were three meaningful occasions for FCB Manila to support change that matters… to those who need it most.
Contact information:
Golden Reception and Action Center for the Elderly and other Special Cases (GRACES)
Misamis Extension, Bago Bantay, Quezon City
Telefax: (632)929-1187 Mobile: 09493610731 E-mail: graces_ncr@yahoo.com
Children's Hour Philippines, Inc.
505 Liberty Building, 835 Arnaiz Ave., Legaspi Village, Makati City
Phone: (632)894-1663 Fax: (632)893-2236 E-mail: ask@chilidrenshour.org.ph Web: childrenshour.org.ph
CRIBS Foundation, Inc.
15 Major Dizon St., Industrial Valley Complex, Marikina City
Phone: (632)681-5921 Telefax: (632)647-1329 E-mail: vrp.cribs@gmail.com Web: cribsfoundation.com